Welcome to the Croydon Airport Model Flying Club.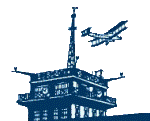 The Croydon Airport Model Flying Club are a small and friendly model flying club of approximately 80+ members whose skill level varies from beginners in the hobby to the more advanced flyer.
Our Model Flying Club caters for both IC and electric powered, fixed wing and helicopter pilots. In addition to this, we have both fixed wing instructors and BMFA examiners within the club for anyone wishing to get into the Radio Controlled Model Flying hobby and learn to fly.
Furthermore, Croydon Airport Model Flying Club also has fixed wing training aircraft so if you would like to have a go at Radio Controlled Model Flying, please contact Emay Toha to arrange a visit to the field. This is especially relevant prior to commiting yourself to buying a Radio Controlled Model.
Our main flying site is at Fickleshole, Near Selsdon (private flying site). Our membership is currently open and we are welcoming new members, please see the membership section for details
CAMFC is a British Model Flying Association affiliated club – Number BMFA-0559